All candidates MUST meet the following:
High school graduate or equivalent required.
Candidate's age must be at least nineteen (19) years by the starting date of the Fire Recruit Class for which he/she is considered; and candidate's age cannot exceed forty (45) years by the date of the employment in this position.
Must be record-free of any felony and/or misdemeanor conviction involving moral turpitude and pass required background investigation.
Must pass comprehensive medical examination which meets the National Fire Protection Association Standards (NFPA-1582). Must pass a battery of tests which may include written fire selection tests and physical ability test.
Applicants must have a valid Class D Tennessee Driver's License or valid Out of State driver's license upon entry into the Fire Training Academy.  Must obtain and maintain a valid Class D Tennessee Driver's License with Endorsement F, within six (6) months as a condition of employment. Knowledge of the Memphis geographical area preferred
Paramedic Certification preferred.
Fire Recruit applicants must successfully complete and pass the following entry level requirements:
One Written Exam

 

Physical Ability Test
Background Screening
Psychological Exam (Written and Interview)
Medical Assessment
The Hiring Process
The hiring process to "Find your Fire" (a Memphis Fire Recruit) begins after completing the initial online application and consists of multiple steps, including but not limited to physical and academic testing, pre-employment screenings, psychological and medical assessments.
Complete the online application
Click the "Apply Today" button on our Home page or

 

click here.
Search and select the job posting title "Fire Recruit"
If you meet the minimum requirements as a Fire Recruit and want to serve the Memphis community click "Apply for Job"
Enter your email address and click "Go" (using a valid email address of which you check periodically)
If you do not have an account, enter your first and last name after clicking "Go", then click "Start Application"
Click "I Accept", after reading the privacy agreement
Enter your login credential and click "Login"
Complete application
Advance to review, then Submit
Applicant will immediately receive a confirmation via email – please continue to monitor your email account, days later.
Application Review/Screening
Application will be reviewed and if minimum qualifications are met, the applicant will be forwarded to the Testing Team
for self-scheduling of tests.
Attend and successfully pass the battery of test
Testing for this portion of the employment process will be conducted at various approved locations; Testing Team will notify.
A Written Assessment Exam administered by the City of Memphis' Testing Team provided by a Third Party Independent Vendor
All applicants are required to bring and present a valid driver's license to be admitted for testing and must successfully pass each test component.
Click below – where indicated – for testing preparation, instructions, and to take a practice test.
CANDIDATE PHYSICAL AGILITY TEST
Out of Town Applicants ONLY***
Out-of-area applicants will receive an email invitation to self-schedule their date. All out-of-area applicants are only
required to invest time to visit to the City of Memphis during the entire application process.
Accept the contingent job offer
Contingent Job Offers are given with consideration of the applicant's ability to successfully complete and pass the
remaining screenings and assessments.
Candidates are selected on individual merits; not a first come, first serve basis. Fire Recruit classes will be filled –
in accordance to budgetary allowance – based on the candidates' succession through all phases of the employment process.
Successfully pass the background investigation screening
The following factors will be acquired and evaluated for employment consideration:
Criminal
Education
Traffic
Employment History
Successfully test and pass a battery of pre-employment screenings and reviews
Successful candidates to this point will be scheduled for 2 days of further pre-employment testing:
Day 1 – Medical Assessment
Testing for MEDICAL portion will be conducted at:
Concentra Medical (Near Memphis Int'l Airport)
2831 Airways Blvd, Bldg. A, Suite 102
Memphis, TN 38132
Please bring the completed medical forms (sent via email) and present a valid driver's license to be admitted for
testing.
Day 2 – Psychological Exam (Written and Interview)
Present a valid driver's license to be admitted for testing and other documents as directed via email.
Psychological Exam will be conducted at:
The Memphis Fire Training Academy
4341 Academy Drive
Memphis, TN 38127
Applicants are required to bring and present a valid driver's license to be admitted for testing.
Receive and Accept the final job offer
Note: The entire employment process generally takes two (2) to six (6) months to determine an applicant's suitability
for employment.
Attend MFD's candidate processing session
All recruit candidates will be advised to attend a candidate processing session at the MFD Training Academy to be fitted for Uniforms and other PPE equipment
Bring all required forms as instructed
Tour the Academy facility
Review parking instructions
Receive 1st day expectations and instructions
Issuance of Benefits package
Meet the MFD Command and Training Staff
Final Processing paperwork from HR
Attend Human Resources Orientation
This informational session will be conducted at:
Virtual Online Orientation
4341 Academy Dr.
Memphis, TN 38127
Opportunity to sign-up for employee benefits and other offerings.
Health and Life insurance are 1st day coverage plans.
Complete 13 weeks of paid training as a Recruit and graduate from the Memphis Fire Training Academy
A successful Fire Recruit candidate will complete an intensive 13-week training program and graduate to become
Firefighter I certified, followed by a 12-month probationary period as a Fire Private I under the supervision of a Field
Training Officer (F.T.O).
Apply/Contact a Recruiter
Stephen Zachar
Firefighter Paramedic
Eugene Stephenson
Recruiter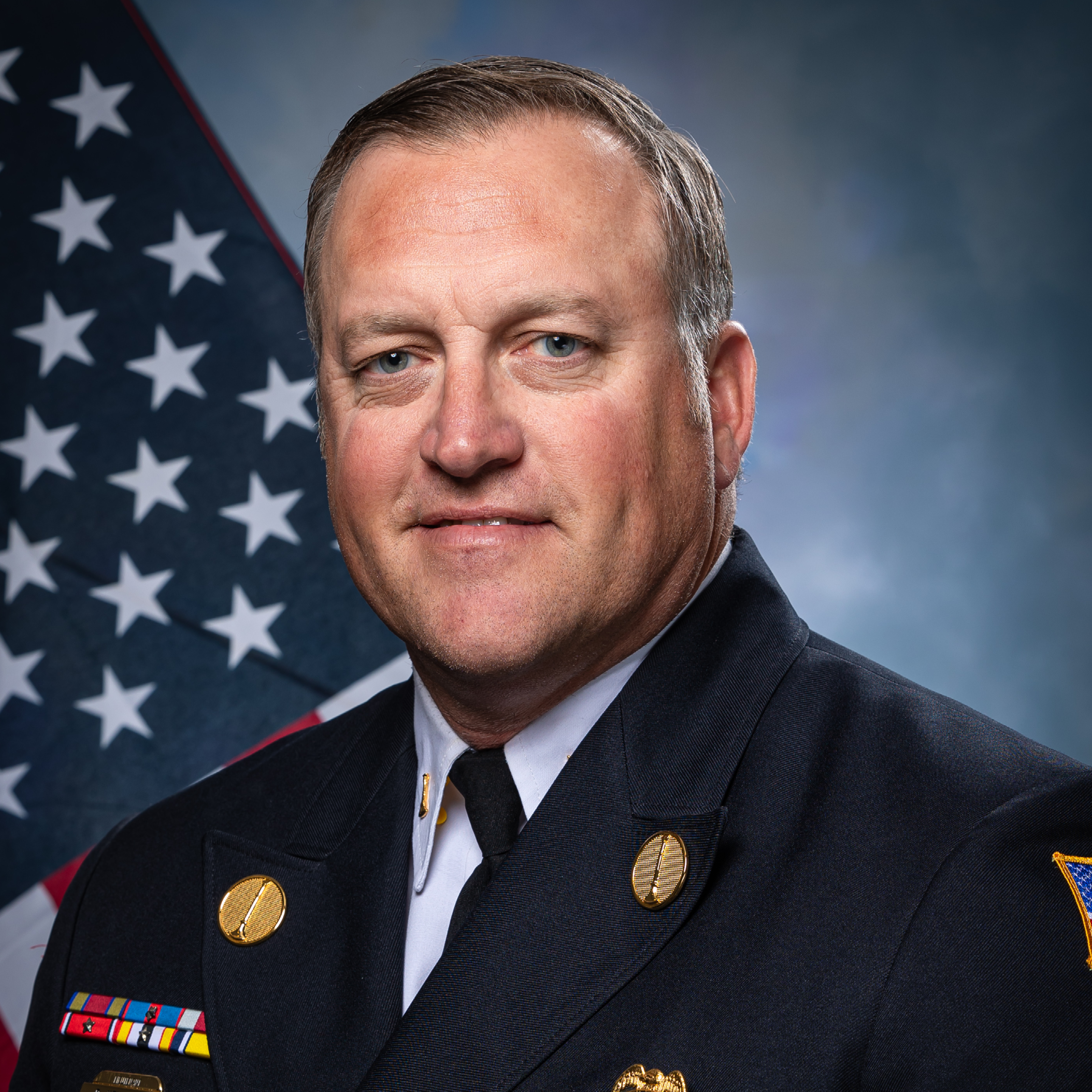 David Henrickson
Lieutenant